When you are in chronic pain it is hard to go about your every day activities. You forget what it feels like to not be in excruciating discomfort on a daily basis. This is no way to live. While topical creams and gels might not heal the source of the pain, they can give you the relief your body needs during the healing process. Life doesn't stop just because you are in pain unfortunately, you need a little help sometimes to continue on. It is time to find the right solution to help you manage your pain.
That is why we have looked into every hot product on the market and done the research for you! Now we can confidently recommend our favorite products to you.
What is Blue Goo?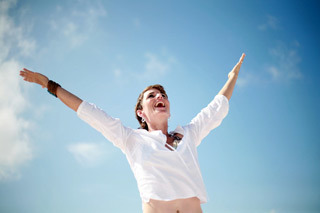 Blue Goo gel solves the annoying problem of joint pain and discomfort that comes with living an active lifestyle as an athlete or with age. It is different from competitor's products because it has the ability to penetrate deeper into the skin after topical application.
Blue Goo helps treat:
joint pain
body aches
arthritis
sore muscles
sprains and strains
chronic back pain
tendonitis
After applying the cream or gel version of Blue Goo the user should experience and enjoy a fuller range of motion and less discomfort. Blue Goo is designed to help users enjoy their life to the fullest without the aches and pains standing in their way.
The Key Ingredient in Blue Goo

The ingredient in Blue Goo that makes it so much more effective than other Bengay-type products on the market is emu oil. May sound a little gross, but emu oil is awesome for a few reasons. Emu oil mimics the fat cells found in the human epidermis. This means that the skin will quickly absorb emu oil through multiple layers of skin. Blue Goo uses 100% emu oil that is high quality and safe for the skin.
What are the other Pain Relief Ingredients in Blue Goo?
Blue Goo contains MSM, Glucosamine HCL, Chondroitin Sulfate, Emu Oil, Menthol, and White Willow Bark. There are other herbs found in the formula that have been combined to help aches and joint pain from sneaking up on you.
Safety & Warnings
If you still feel pain and discomfort on a long-term basis, especially after an acute pain has suddenly popped up it is important to consult a physician about a long-term pain management plan and recovery exercises you can be doing. Do not use Blue Goo if you are pregnant or nursing. Do not ingest and store the Blue Goo in a safe, dry place. There are no reported side effects.