Dream Brands Mdrive Classic Boost & Burn Outline
Dream Brands promotes Mdrive Classic as a formula which supports a healthy sex drive; enhances testosterone levels; and increases overall strength. They say it will foster vitality; amplify vigor; and boost lean muscle mass.
The company further attests that it will decrease stress; diminish cortisol; and intensify sexual confidence. They claim that this product is designed with 100% natural; high quality; and incredibly effective botanicals to promote overall male health.
Dream Brands Mdrive Classic Boost & Burn Ingredients and Actions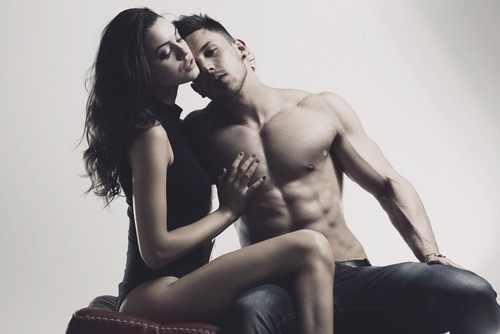 D3, also called cholecalciferol, is a version of vitamin D which is not manmade, but natural and easier to absorb. It is central not only to bone health and formation, but to neuromuscular activities as well. It is believed to stimulate fat loss and has been implemented to enhance performance since the 1920s.
Vitamin B6, often called Pyridonxine HCI by supplement companies, regulates levels of testosterone as well as oversees its manufacture. This nutrient also oversees carb conversion to increase energy levels. B6 also oversees the production of nitric oxide.
Vitamin B12, also called cyanocobalamin, supplementation is thought to amplify testosterone, avert cancer, and decrease inflammation. It optimizes the degree of an enzyme called cAMP on the cellular level. Higher levels of cAMP enhance fat burning rates.
Eurycoma Longifolia Jack, also named Tongkat Ali, is very famous in the supplement world. Ancient Indonesian cultures have implemented it for centuries to resolve erectile dysfunction. It has the capability to correct low testosterone conditions and increase the potency of sperm. This herb regulates DHEA and the conversion of androgens specifically into testosterone.
Ashwagandha root powder is an ancient Ayurvedic herbal remedy which has been used for several centuries to boost the libido and intensify sexual desire. It has been also proven to trigger the production of testosterone and support the health of sperm.
Dream Brands Mdrive Classic Boost & Burn Dosing
The package directs users to consume two gel-caps in the morning or divide the among morning and afternoon.
Dream Brands Mdrive Classic Boost & Burn Advantages and Disadvantages
Dream Brands Mdrive Classic Boost & Burn Advantages
This formula includes a 60-day reimbursement policy.
Each of the properties in this supplement has undergone clinical trials.
There is positive shopper testimony for this product on the official website.
The manufacturer's webpage offers shipping free.
Dream Brands Mdrive Classic Boost & Burn Disadvantages
This formula contains caffeine.
This distributor uses auto-billing.
This complex is extremely expensive.
The post market product has not been clinically tested.
Many outside customer reviews reflect a high level of dissatisfaction.
A frequent complaint among consumer posts is this supplement tastes and smells of chemicals.
Dream Brands Mdrive Classic Boost & Burn Order Spot
A 30-day supply of this product may be ordered from Amazon or the company website for $44.99 and a 90-day supply is $89.99. The 90-day supply appears to be the only multi-purchase discount.
Dream Brands Mdrive Classic Boost & Burn End Vote
This is anunwise purchase decision as it is an extremely expensive supplement and the reimbursement policy seem a bit iffy.