About GAT JetFuel T-300
JetFuel T-300 by GAT is a dietary product that serves as both fat burner and testosterone enhancer at the same time. The company, GAT, claims that this product is a result of years of studies for the purpose of creating the ideal supplement.
Overall, JetFuel T-300 is a new supplement in the market that shows potential. However, it still needs to be further assessed just to be sure.
It is said that this supplement is able to torch fat and increase testosterone level, which is incredible if JetFuel T-300 really does deliver.
What are the Components?
JetFuel T-300 has vitamins and minerals, as well as blends that have respective purposes for obtaining maximized results.
Vitamins and Minerals:
Magnesium (200 mg) – delivers several essential gains such as sustenance of muscle function. JetFuel T-300 contains 56 percent of your magnesium's daily value.
Niacin (50 mg) – also known as vitamin B3, it aids in the apt functioning of fats and sugars in order to reduce cholesterol intake. But considering there's 250% daily value, the quantity in the supplement may lead to skin redness and other symptoms resembling to flu.
Zinc (15 mg) – it serves an essential part in terms of the metabolism of the cells, immunity, and protein fusion. When used alongside magnesium, zinc is said to be helpful for enhancing athletic functions.
JetFuel Thermogenic Support Blend (635 mg)
Methyltheobromine Anhydrous (300 mg) – the actual scientific moniker of caffeine, it's considered as a staple in many products that aim to burn fat. Using caffeine is an instant and simple method to augment the generation of heat in the body, which boosts metabolism and the body's mechanism to torch fat. But there are side effects associated, such as nausea, sleeping problems, and nervousness to name a few.
Acacia Rigidula Leaf Extract – this herb has substances that work on the pituitary adrenal axis for the secretion of an assortment of hormones and neurotransmitters, which then rouses beta-receptors to augment the breakdown of fat and metabolic rate, as well as to stifle one's food cravings.
Rauwola Canescens Root Extract – it has a lot of bioactive substances, which include yohimbine. It then intercepts alpha-2 adrenoceptors that rouses the body's mechanism for torching fat in crucial zones, like in the stomach area.
In addition, yohimbine is also considered to be efficient in curing erectile dysfunction and increasing sex drive. On the other hand, its use could also result to boosted heart rate and blood pressure, as well as encountering adverse reactions like headaches, feeling dizzy and nauseous, skin redness, or difficulty breathing.
Capsicum Annum – the scientific term for peppers, it is believed to boost the generation of heat for 20 minutes after eating, which aids in the burning of calories. There are adverse reactions, too, which are digestive upset, sweating, and skin redness.
JetFuel Testosterone Protection Blend (258 mg)
Withania Somnifera Root Extract – it is believed to increase one's libido and sexual performance. In addition, it is also claimed to enhance the force and suppleness of the muscles, as well as heighten energy levels and deliver a soothing outcome.
Calcium Fructopyranose Borate – it is purported to increase testosterone levels.
Puncture Vine Stem and Fruit Extract – also called tribulus terrestris, it is said to be potent in curing impotence, as well as boost libido by helping boost the production of testosterone in the body.
JetFuel Bio-Absorption Support Blend (70 mg)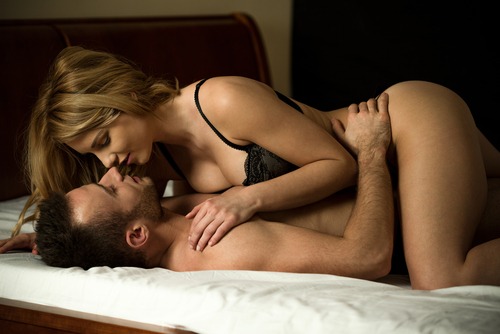 Sodium Starch Glycolyate – it facilitates breakdown and secretion of the components, so they're able to take effect at a much accelerated pace.
Medium Chain Triacylglycerols – these are lipids that are known as harmless as cure for those suffering from fat malabsorption syndromes.
Piper Nigrum Seed Extract – also called as black pepper, this component increases the disintegration of fat and boosts the metabolism of energy. It is also believed to enhance the assimilation of the ingredients, so that they're more efficient.
Warnings and Precautions
Begin intake of JetFuel T-300 with 1 capsule alongside 8 oz of cold water to be taken 30 minutes prior eating breakfast. Take another capsule 30 minutes before eating lunch. The following day, take 3 capsules with cold water 30 minutes prior breakfast. Important reminders:
-Consumption 6 hours within bedtime isn't recommended.
-Do not go beyond the suggested dosage.
-Not ideal for those below 18 years old, expecting or breastfeeding women, or those with health problems or taking prescription drugs.
-Don't use other caffeine or stimulants from other products.
JetFuel T-300's cost ranges from $28-$60, depending on the store.
Final Thoughts
JetFuel T-300 seems to be a decent supplement for achieving a leaner physique and a better sex life. On the other hand, there aren't any user feedbacks to help us know if it's really effective or not. There are numerous side effects associated with the ingredients in JetFuel T-300's formula, too.