Hantian Health Vigoraflo Dietary Supplement Outline
Hantian Health says that all of the properties in Vigoraflo were hand-picked to boost the production of testosterone. This function alone resolves many male health issues.
Increased levels of testosterone enhance the libido; increase sex drive; and intensify stamina. It promotes vitality and magnifies vigor which also elevates mood. This evaluation will review these assertions and the associated clinical data.
Hantian Health Vigoraflo Dietary Supplement Ingredients and Actions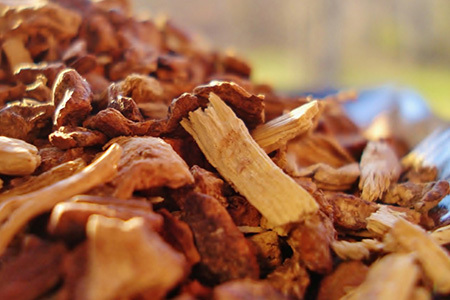 Orchic substance is obtained from the testes of fledgling bulls and is an extremely popular male health supplement ingredient. These vary from testosterone enhancers for boosting sexual performance to amplifying gains at the gym. Orchic extract is said to improve testosterone levels. Testosterone stimulates the libido, increases stamina, and intensifies endurance.
Sarsaparilla root has been utilized for centuries by Central and South American peoples to improve the libido and correct sexual dysfunctions. It offers phytosterols which act sort of like hormones. This is viewed as a testosterone increase which fosters the libido and incites sexual desire.
Wild Yam root, also called dioscorea villosa, has been proven effective for helping a variety of testosterone related conditions in men. It has been implemented for centuries to enhance the reproductive system in both men and women. Wild Yam was also shown to boost sexual desire, increase stamina, and improve energy levels.
Epimedium, also known as Barrenwort, is a scientifically shown vasodilator which can be found in many types of male health supplements. It is known to facilitate circulation and kick start the libido. Epimedium was also shown to improve sexual performance.
Eurycoma Longifolia Jack, also called Tongkat Ali, is extremely popular in the supplement world. Ancient Indonesian cultures have used it for centuries to combat erectile dysfunction. It has the ability to correct low T issues and increase the potency of sperm.
Boron Citrate is a mineral which facilitates the body's use of calcium and enhances muscle function. It maintains sex hormone levels by boosting free testosterone and diminishing free estrogen. Boron is also believed to decrease serum cholesterol.
Hantian Health Vigoraflo Dietary Supplement Dosing
The package directs users to consume two gel-caps per day.
Hantian Health Vigoraflo Dietary Supplement Advantages and Disadvantages
Hantian Health Vigoraflo Dietary Supplement Advantages
The individual properties in this supplement have been clinically evaluated.
This manufacturer offers a free trial of its formula.
This company offers a 30-day refund policy.
Hantian Health Vigoraflo Dietary Supplement Disadvantages
The post market formula has not undergone clinical studies.
Customers must obtain a return approval number.
The contact link provides no details for the company.
This distributor only accepts unopened packages for refunds.
This is a very costly supplement.
Hantian Health Vigoraflo Dietary Supplement Order Spot
A 30-day supply of this formula may be obtained from the company website for $80. A 90-day supply is $115; a 150-day supply costs $185; and the 14-day trial runs $.99.
Hantian Health Vigoraflo Dietary Supplement End Vote
This is an unwise purchase decision. The manufacturer says that you can return only unopened bottles, but there are no contact details provided.