Muscle Gauge BCAA Extended Performance Outline
Muscle Gauge Nutrition asserts that BCAA Extended Performance is designed to promote nitric oxide levels; boost protein synthesis; and spur gym gains. They claim that it will elevate lean body mass; enhance endurance; and increase stamina.
The company further insists that this product will amplify physical performance; magnify strength; and heighten energy levels. This examination will evaluate the properties in this formula and the pertinent scientific data to discover the facts.
Muscle Gauge BCAA Extended Performance Ingredients and Actions
L-Citrulline has been clinically shown to boost the levels of L-Arginine. This function increased energy and reduced the time required between intercourse sessions. This amino acid functioned to help correct sexual dysfunction through many mechanisms.
L-Valine is one of three essential amino acids necessary in high amounts after the body has went through physical stress. It maximizes muscle mass; promotes recovery; and enhances endurance. It is frequently included in many kinds of male enhancement products. L-Valine is also said to amplify the immune system; decrease stress; and squelch the appetite.
L-Isoleucine can increase muscle protein synthesis; boost energy through glucose use; and enhance physical performance. Studies have proven that this essential amino acid can magnify muscle mass; diminish recovery time; and inhibit muscle breakdown. It may be seen in products aimed specifically guys under intense training. L-Isoleucine is also beneficial during inactive spans to promote muscle structure; maintain strength; and support function.
L-Leucine is an essential amino acid which is frequently found in supplements for hard gain trainers and the aging. This is because it stimulates muscle protein synthesis; averts its breakdown; and promotes proper function. It can also incite the release of pancreatic insulin; boost glucose uptake without insulin; and increase energy levels. L-Leucine was discovered to aid weight loss; trigger fat burning; and intensify stamina.
B6 promotes and supports muscles strength as well as increases it endurance. It oversees serotonin and norepinephrine production making it responsible for sleep cycles and mood.
Muscle Gauge BCAA Extended Performance Dosing
The package instructs users to mix two scoops of this product with 8 to 12 ounces of water to sip before and duringtraining.
Muscle Gauge BCAA Extended Performance Advantages and Disadvantages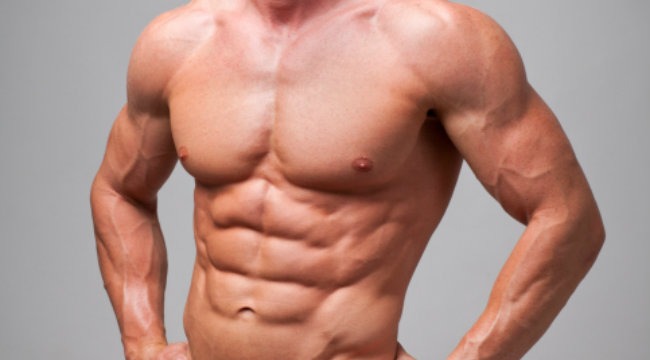 Muscle Gauge BCAA Extended Performance Advantages
Each of the properties in this supplement have been scientifically verified.
There are positive consumer reviews for this product.
Components in this formula are known to boost nitric oxide.
Muscle Gauge BCAA Extended Performance Disadvantages
The end formula has never been clinically explored.
There is no mention of a refund policy on the company page.
There is very little user testimony for this product.
This powder blend is not widely offered.
Muscle Gauge BCAA Extended Performance Order Spot
Customers may buy this product from the company webpage for around $30.
Muscle Gauge BCAA Extended Performance End Vote
There is no type of reimbursement policy posted on the company page and the post market product has never undergone clinical trials.