Now Foods TestoJack 100 Male Performance Formula Summary
Now Foods touts TestoJack 100 to support male reproduction;incite glandular functions; and promote male vitality. The company claims that it will foster the health of the immune system; amplify neuromuscular function; and nurture the libido.
They further insist that this formula enhances sexual confidence; reduces performance anxieties; and intensifies satisfaction. Now Foods asserts that this product is made with all-natural; highly effective; and 100% safe ingredients.
Now Foods TestoJack 100 Male Performance Formula Ingredients and Functions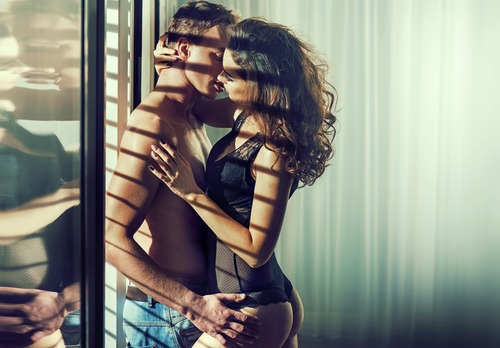 Pyridoxine, which you probably know as vitamin B6, works to increase your sexual desire and fuel your libido. It can address as well as correct any erectile dysfunction issues that you may be experiencing.
Magnesium is required for the metabolism of protein and synthesis of muscle cells. It is believed that those particular proteins are required for testosterone production. Magnesium has also been found to assist in maximizing workout recovery time and repair.
Zinc oxide has been proven to improve sexual desire and promote the ability to achieve an erection. It functions this way by increasing the natural testosterone production in the body. Zinc is also thought to inhibit cancer development in the prostate.
Tribulus Terrestris is sometimes called Devil's Weed and it can intensify sperm motility as well as abundance. It is frequently included in supplement formulas to treat erectile dysfunction. Tribulus terrestris has been shown to decrease sexual recovery time and stimulate testosterone production.
Eurycoma Longifolia Jack is another extremely popular component often blended into supplements formulated to address male health. It is sometimes affectionately referred to as Malaysian Ginseng because it has been utilized as an aphrodisiac for centuries and to enhance sperm potency. Eurycoma controls DHEA conversion and translates other types of androgens into testosterone. It also functions when the testes will not respond to the luteinizing hormone.
Now Foods TestoJack 100 Male Performance Formula Dosage
The package directs users to consume two capsules each day with food.
Now Foods TestoJack 100 Male Performance Formula Pros and Cons
Now Foods TestoJack 100 Male Performance Formula Pros
Each of the ingredients in this formula have undergone scientific scrutiny.
This complex is available online and in physical retailers.
There are positive user reviews for this product.
This is a vegan friendly and non-GMO supplement.
Now Foods TestoJack 100 Male Performance Formula Cons
The post market product has not been through clinical trials.
There is no money back guarantee posted on the official website.
There are numerous highly negative consumer testimonials for this complex.
Many customers complained that it caused digestive issues.
The most common shopper complaint is that it is weak.
Now Foods TestoJack 100 Male Performance Formula Shop Spot
A 30-day supply of this product can be purchased in physical shops or online for around $15.
Now Foods TestoJack 100 Male Performance Formula Conclusion
This is not a wise enhancement supplement purchase. It does not appear to have a reimbursement policy and most consumers have been very unhappy with it.