General Idea
Phytodren is a weight loss supplement that purports to produce notable weight loss effects faster. With such amazing outcome, you're bound to get your confidence back again. Phytodren is made more appealing by its 90-day satisfaction guarantee.
Understanding How It Works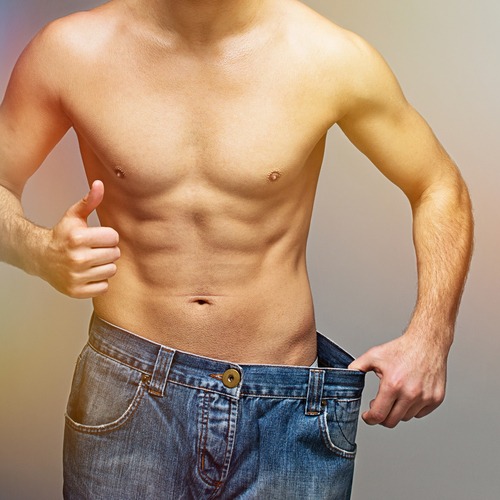 Based on the information on its official site, the lateral section of the ventromedial nucleus of the hypothalamus, situated in the deeper part of your brain, is a satiety zone that regulates hunger, metabolism, and energy. In this part of the brain, there are two hormones that are in continuous struggle with one another. One is CART, or cocaine-and-amphetamine-regulated transcript, which decreases your need and desire to eat, boosts your metabolism, and provides energy to the muscles. The other hormone is called NPY, which is the reason you have food cravings. Given this, Phytodren is a weight loss product that touts to slow down the generation of NPY, so that your urge to eat is significant lessened. When this happens, your body torches more fat and you feel full right away without eating so much. You also have a boosted energy.
What are the Components?
Chromium (Chromax Chromium Picolinate) 60mcg
Irvingia Gabonensis 150mg
Caffeine Anhydrous 100mg
DiCaffeine Malate 100mg
Green Coffee Bean 100mg
Raspberry Ketone (Razberi-K) 100mg
Phenylethylamine 37mg
Panax Ginseng 25mg
Poppy Seed Extract 10mg
Thermodiamine 10mg
Phytodren's site also states that you should take one capsule before eating your breakfast and then another before eating your lunch. As long as used as instructed, Phytodren is harmless.
Product Cost & Money-Back Guarantee
1 Box: $69.95 plus $4.95 S&H
2 Boxes: $124.95. Includes free shipping and 1 bottle of 3 Day Detox
3 Boxes: $169.95. Includes free shipping and 3 bottles of 3 Day Detox
Phytodren 3X is also available in 3 options:
1 Bottle: $49.95 plus $5.95 S&H
2 Bottles: $79.95 plus free S&H
3 Bottles: $109.95 plus free S&H
All orders of Phytodren entails a 90-day refund policy, less shipping and handling fees. Nevertheless, this only applicable to one unopened item. To request for a refund, call (877) 922-1273 to get an RMA.
Is there Clinical Proof?
The supplement is not backed by any clinical studies supporting its claims of weight loss effectiveness. The components in the supplement have undergone studies, but the results are still uncertain. Even if these components were to be efficient for fat loss, it's hard to expect a great deal of weight loss from these. If ever, you'd probably lose 1-2 pounds, which could also be just water weight.
About the Components
It's great that Phytodren's manufacturer included a product label with a complete list of components. Since there are also stimulants present in its formulation, you can expect to encounter some adverse reactions, such as jitters and nausea.
Moreover, the inclusion of poppy seed extract in this supplement could also make you test positive in a drug screening. If you have a scheduled test, don't take Phytodren.
What's the Final Recommendation?
Phytodren itself is not clinically studied. Although many of the ingredients here have gone through some studies and tests, the results of these studies are yet to be conclusive. The supplement isn't also ideal for those who are sensitive to stimulants because of the side effects. Moreover, Phytodren's price is steep compared with similar supplements. It's not something that budget-conscious customers would find appealing. Meanwhile, the user feedbacks for Phytodren seem to be varied. It's also important to remember that proper nutrition and regular exercise are the most efficient ways to lose weight and not supplements.