About Cobra Labs The Curse
The Curse by Cobra Labs is a new pre-workout blend that claims to give users a significant surge of energy like no other and that you can feel the effects half an hour after consumption. Based on the info released by Cobra Labs, this supplement is super effective that extra caution needs to be applied when using the said product.
If it's not your first time to use pre-workout supplements, you'd know that some companies resort to the pretense of warning customers about their supplements being too potent that caution is necessary. This is just to actually spread the notion that certain products are too strong. So, those who are determined to get quick and solid results still try these products for the sake of their efficiency. These companies create the impression that their products are so strong that the outcome should be very notable.
As for The Curse, is it really that strong that extreme caution is a must? Or is it just a gimmick by its manufacturer. To know if this product is the real deal, we've come up with this review to discuss its important features. This way, customers are guided and fully informed before proceeding to using it.
Does The Curse Work?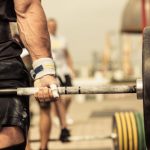 Based on the feedbacks we've read, The Curse has repeat buyers primarily because of its taste or flavoring. In products like this one, to have a great taste is a huge thing. We all know that most pre-workout supplements or powder shakes don't taste good; some even have horrible taste and smell.
Hence, The Curse being tasty is a relief for most users. There's no need for motivation before taking The Curse because its delicious taste is enough reason to consume it. Still, the flavors depend on people's preference. Nearly all fitness enthusiasts have already gotten used to tasting vanilla and chocolate. Since The Curse has a fruity flavoring, some are not into it.
The testimonials written about The Curse were able to guide us in comprehending how precisely it functions in your system. For starters, The Curse has caffeine, which is common among supplements. With caffeine included, The Curse can instantly bring improved mental focus and energy, so that you have the edge to work out more productively. The more you're able to withstand vigorous workouts, the faster you're able to see positive results in your body.
Furthermore, a lot of consumers have also said that they experienced their energy levels plummet after two hours of consuming The Curse. The caffeine in The Curse is responsible for this as it eats up your energy so quickly, which leads to a crash. While you can anticipate for a significant increase in energy right after taking this supplement, you should also anticipate encountering crash brought by caffeine within the day. Of course, customers prefer those supplements that are crash-free.
What are the Components Involved?
Without the right ingredients, no supplements can ever work. Based on the information on the product label, The Curse has the following active components:
Creatine Monohydrate
L-Citrulline
L-Arginine AKG
Caffeine Anhydrous
The components in this particular supplement are usually present in many protein powders, as well as other muscle-growth products. Since these components are familiar ones used in many fitness and bodybuilding supplements that many people have been using for years, it's safe to presume that these components are harmless as long as not abused in dosage. Generally, The Curse resembles other protein powders.
As a matter of fact, side effects brought by caffeine due to excessive use of The Curse are possibly the nastiest thing you could ever experience from this blend. On the other hand, the content of caffeine in this supplement is only 145 mg, which is low compared with similar products. Some products that are in powder and capsule forms have higher caffeine quantity, but they don't have precautions forewarning their consumers about it.
What are the Product Features?
The Curse has a delicious taste.
It's a great blend of protein and energy.
However, there's the possibility of experiencing a crash hours after taking it.
Final Thoughts on The Curse
We think the warnings on The Curse are unnecessary and may be just a way of getting it noticed. The more you tell people to stay away, the more they get curious and try it anyway. As for its caffeine content, it only has 145mg. This is low compared with most fitness supplements out there. The low caffeine content may be the reason why you easily experience crash after taking it. The creatine content in The Curse is also not as high as other products. This supplement could be far greater if it includes more NO-increasing components for muscle building.